Meet Jessica
I'm a child with MPS – Jessica Coles Story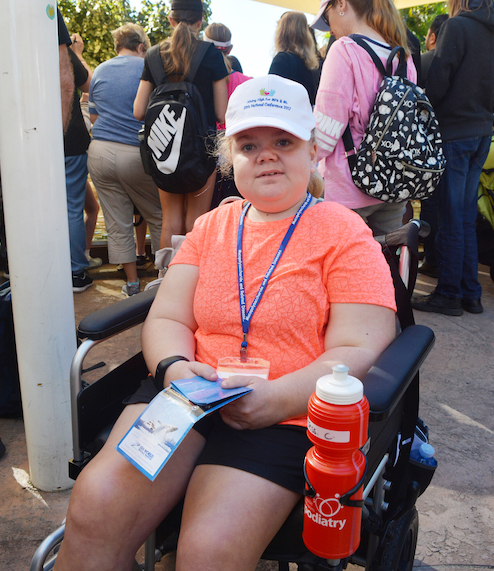 My name is Jessica. I am 14 years old and have MPS 1 Hurler Syndrome. Most of the time I just get on with things and don't think too much about my MPS.
My muscles and joints do ache a lot, which I hate. Mum and dad give me Panadol and rub my legs which helps. I wish we could get a spa because I think that would help too.
I also hate having needles and having to take tablets. I have sleep apnea so I have to wear a CPAP mask and do sleep studies which is really annoying.
Sitting around waiting at doctors' appointments is boring and seems to take so long. There's so much I'd rather be doing than that.
I have a fantastic ginger cat called Charlie who I love to sleep on my bed and he looks after me when I don't feel so good.
I like watching Foxtel and You Tube clips. My favourite shows are Neighbours and Home and Away. I also like music, dancing and going to concerts. I like swimming, 10 pin bowling, art, colouring in and cooking (especially chocolate chip cookies and brownies). If we go out, I prefer to take my wheelchair because it's easier.
I go to Belmont High in NSW. I love school. Well, I love hanging out with my friends. The work part of school isn't so great.
I have fun with my family. We have parties and get togethers which I enjoy. I have an older sister and we get along pretty well. We tease each other a bit, but we like to talk about the shows we like and our friends.
I haven't met many other kids with MPS. I met a few when I was little, but now there is a boy called Blake who is 4, he lives down the road and has the same kind of MPS as me. Mum says it's unheard of to live so close to someone who has the same type of MPS, since it's so rare. I feel like we are connected somehow.